Russian MP proposes free legal assistance for preretirement persons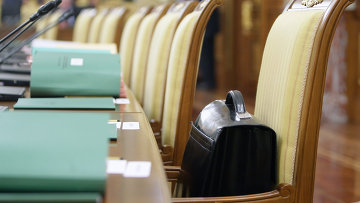 17:18 09/11/2018
MOSCOW, November 9 (RAPSI) – A member of the United Russia party Oleg Bykov has submitted a bill on free legal services for persons nearing retirement age to the lower house of Russian parliament.
The relevant document has been published on the State Duma database.
Amendments are proposed to the law "On free legal assistance in the Russian Federation".
Under the bill, preretirement citizens recognized as unemployed would gain a right to receive pro bono legal assistance in accordance with a procedure set forth in law.
Securing of supplementary guarantees for this category of people is caused by changes in pension legislation, an explanatory note to the initiative reads. Preretirement persons require special social protection and conditions for getting free legal support, the bill's sponsor believes.
On October 3, Russian President Vladimir Putin signed a pension system change bill increasing the age of retirement to 60 years for women and to 65 years for men into law. The law also stipulates that mothers with many children would gain a right to retirement at 50-57 years. A labor experience term enabling to retire on a pension earlier would be lowered, from 45 to 42 for men, and from 40 to 37 for women. Unemployment allowance is to be increased for persons nearing retirement age starting 2019.