Russian national sentenced to 5 years in U.S. prison for bribing EBRD officer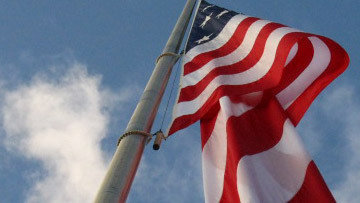 12:59 20/07/2017
MOSCOW, July 20 (RAPSI) – Businessman Dmitry Harder charged with bribing an official of the European Bank for Reconstruction and Development (EBRD) in London has been sentenced to 5 years in prison; in addition, under an agreement with the prosecution he has been ordered to pay $1.9 million, that being confirmed by the U.S. District Court for the Eastern District of Pennsylvania.
Dual citizen of Russia and Germany, Harder was the president and owner of Pennsylvanian-based Chestnut Consulting Group and Chestnut Consulting Group Co. (Delaware), which provided consulting services to clients seeking financing from development banks worldwide.
The indictment stated that Harder had been engaged in a $3,5 million bribery scheme to influence Andrey Ryzhenko, an official of the EBRD, to both obtain financing for his clients and direct business opportunities to Chestnut Group. The conspiracy went on from 2007 to 2009, and provided more than $100 million worth of financing for a Russian and a British oil and gas companies. The bribe was allegedly paid through bank accounts held by Ryzhenko's sister. Altogether, Harder's companies have taken part in five operations supervised by Ryzhenko.
Although initially Harder refused to admit guilt, later he pleaded guilty to two counts of indictment.
According to the agreement (to which no public access granted), it is not to be excluded that Harder will be deported from the U.S.
As to Ryzhenko, a dual UK and Russian citizen, he was convicted by a jury at London's Old Bailey of a bribery conspiracy and money laundering and sentenced to 6 years in prison in 2012. His sister was later declared unfit to stand trial.